Are Virtual Private Servers for You?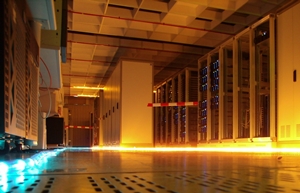 Virtual private servers (VPS) are becoming increasingly popular, though despite constantly popping up all over the internet, some users remain unsure on what they actually are.

The term virtualization comes from the concept of partitions on a physical server. This is a method of separating operating systems into divisions of smaller systems. These systems will still run on the same sever hardware.

Occasionally servers need the installation of a separate operating system on each partition of the core hardware; this can result in resource demands on the CPU, disk and memory. VPS improves and builds on this method through virtualization of the core services only. Through this, VPS will become the equivalent of a full dedicated server.

VPS becomes personal and flexible through the ability to create files on it, install apps and change the configuration. You can also set up users and overall make VPS what you want it to be, while sharing the core operating system.

The advantage of this form of server is the provision of flexibility along with speed and the saving of money. Along with this, VPS boasts the benefit of having multiple servers running on a solitary physical server, meaning no extra expenditure of hardware.

VPS can also be used to display websites, with servers being for intranets, web-based, files servers, gaming servers, email and many more uses. This makes VPS ideal for small businesses looking to gain more powerful servers, but who do not possess the finances to invest in their own personal solution.

Also ideal for smaller companies, is the addition of managed services which are included with the VPS, additional managed services are also optional for an additional fee. Essentially the entire package can enable small businesses across the world to establish a web presence formerly only available to larger companies.

Despite these attractions though, there are still things to consider, especially if you're small business is looking to substantially expand. In order to achieve this you may want to employ a host provider in order to make the switch from a VPS to a larger and managed hosting solution, this is recommended to be done from the outset of using VP.

The trio of basic types of VPS options can be condensed to; VPS Software, VPS Hosting and Managed VPS Hosting. These are just three among a range of options; however, they are the most common terms you are likely to see.

The purpose of VPS is to go beyond Web hosting and deliver the capabilities of general server and operating system, through utilizing it in your own way, for example installing your own apps, as mentioned before. This is done through offering myriad capabilities which in contrast to web hosting doesn't limit you to traditional competencies.

Each VPS offering is different in terms of cost, space and bandwidth; however remember to consider alternate factors when selecting your technology. Packages should offer quality maintenance, managed services and of course support.

You can ensure you've made the right decision by considering a number of things such as the time the VPS provider has been in business, this may give you an inclination of how far in the future you can expect them to run. Experienced providers can often be a more reliable option with their technology proven.

You should also look at the software and hardware to ensure they are tuned for the appropriate performance; otherwise you may not be getting your money's worth. While the performance me be optimal, you should also make sure that updates and upgrades are available in case of future developments.

On a final note, security and reliability are extremely important, check that the VPS provider is using certified applications to ensure this. You will also want regular security reviews to continue to prevent future vulnerabilities. Of course if things do, for some reason, go wrong and you have issues with security problems, you are going to need to be able to contact someone. Make sure your provider is contactable through a variety of communications.

VPS hosting can be extremely useful for small businesses, but what benefits one company does not necessarily benefit the next. Make sure the particular provider you opt for suits your needs, and consider your present situation and potential future. With selecting the providers don't just evaluate the price, analyse disc space, reliability and forms of communication with the company and you won't go far wrong.
---
About Author
Jonathan is a senior writer covering web hosting and tech news on FindVPSHost.com. Jonathan graduated from the University of Brighton with a BA (Hons) in Journalism and has been working for various websites, magazines and newspapers.
Comment Article
| | | | | | |
| --- | --- | --- | --- | --- | --- |
| Connect with | | or | | or | |