FindVPSHost.com
>
VPS Web Hosting News
Go Daddy Introduces Reseller Hosting on VPS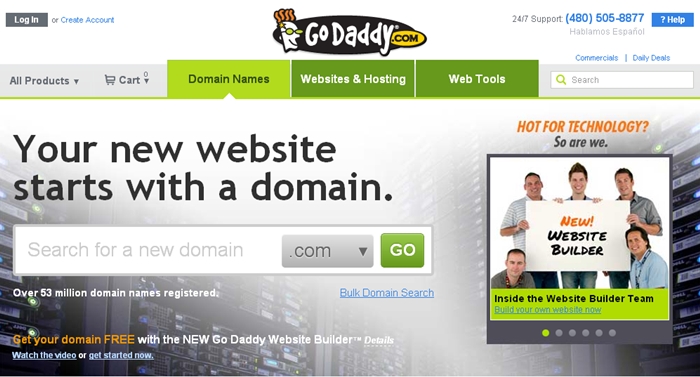 A new revenue channel for web designers and developers has been released by the domain name registrar Go Daddy.

The aim of Go Daddy Reseller Hosting is to aid users in managing multiple client websites, and enable users to create their own web hosting company without the time restraints of managing an entire operation.

The US company, which specializes in web hosting, will deploy the server the let developers control, customize and monetize in a scalable and secure environment, according to a report.

Go Daddy Chief Infrastructure Officer Auguste Goldman said: "Web designers and developers represent a significant part of our customer base and are growing with the expansion of the Internet as a whole."

"There are more and more opportunities to grow online businesses these days. Reseller Hosting empowers our customers by giving them a reliable, stable platform with full control capabilities that ultimately save them time. It's what they told us they wanted and we listened. Our goal is to help our customers deliver to their customers."

The Reseller Hosting will be powered by Go Daddy's Virtual Private Servers in a shared environment and will also include cPanel/WHM to manage user accounts, and WHMCS to handle billing.

Go Daddy Vice President of Hosting Scott Brown continued to explain the benefits of the service: "Go Daddy's Reseller Hosting gets resellers up and running quickly," he stated.

"We build products and services for Web designers and developers that are easy to use and increase their bottom line. Reseller Hosting gives designers and developers complete control without getting bogged down in buying and managing software."

Included in the accounts are dedicated memory and generous hardware resources which allow resellers to control the user density on their hosting server. With three options available to customers, Go Daddy are providing plans to fit a variety of needs.

About Go Daddy

Go Daddy is the world's largest domain name provider, Web hosting provider and new SSL certificate provider, focused on helping small businesses grow larger. Go Daddy provides dozens of cloud-based services and is the largest worldwide mass-market hosting provider by annual revenue according to Tier1 Research (Mass-Market Hosting Report-Winter 2011) and is the #1 provider of net-new SSL certificates for 2011, according to the Netcraft, LTD Secure Server Survey.
Comment News
| | | | | | |
| --- | --- | --- | --- | --- | --- |
| Connect with | | or | | or | |

FindVPSHost.com is here to help you find a good VPS host matching your needs.