FindVPSHost.com
>
VPS Web Hosting News
Hosting Provider Reprise Hosting Offers New Fraud Review System and Instant VPS Hosting Setup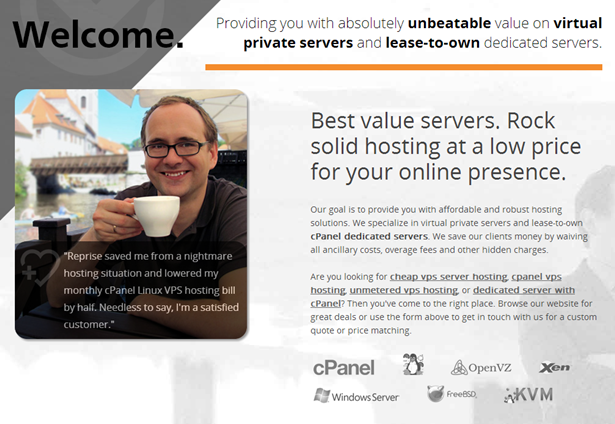 Las Vegas, Nevada-based hosting provider Reprise Hosting has launched a new instant setup option on selected OpenVZ and Xen VPS hosting plans alongside a rigorous fraud review system.

While many VPS hosting customers require instant VPS account setup, providing such services leaves providers open to fraud. As a result, many providers refrain from instantly activating VPS accounts until they have completed a full, manual review of an application. Applications can be made using stolen credit card information, and fraudulent applications can be made to look valid though the use of proxy servers that make it appear that fraudsters are located in the same area as the address that appears in the credit card details used for the application.

Reprise Hosting's fraud review system allows the company to quickly evaluate if a new customer's IP address is attached to a consumer ISP or a commercial data center. Orders originating from "unusual commercial IP blocks" are flagged for additional verification making it easier to catch fraudsters out.

"Our customers have long asked for instant setup on their accounts," explained Reprise Hosting's Jeff Michaels. "Our customers have tight schedules and often need upgrades or new services deployed instantly. Extended setup times translate into a loss in productivity. We've developed an automated order review system that is sufficiently accurate in identifying fraud that we can now offer instant account activation."

Do you know of any other companies boosting defenses against fraudsters? Let us know the details. Add your comments below.




Comment News
| | | | | | |
| --- | --- | --- | --- | --- | --- |
| Connect with | | or | | or | |

FindVPSHost.com is here to help you find a good VPS host matching your needs.