FindVPSHost.com
>
VPS Web Hosting News
Infinity Virtual Grants Customers' Wishes of Individual Microsoft Office Products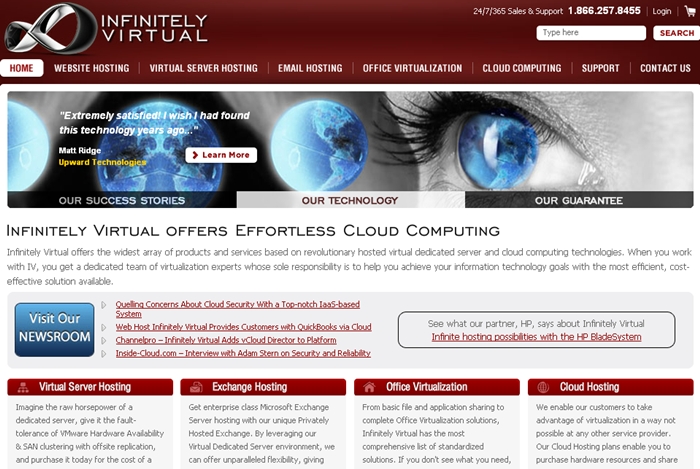 Infinity Virtual has taken a step to prioritize customer relations over profit by offering Microsoft Office products individually rather than in a more expensive bundle.

The idea follows customers declaring that they often end up paying for the entire spectrum of Office products when all they require is one.

Through purchasing one product over the full suite from the virtual server technology provider, customers can save over than 40% on Excel, Access, Publisher or whatever program they require.

CEO of Infinity Virtual Adam Stern stated: "We're responding to our customers, who often just need a specific application."

Stern, who also founded the company continued: "In this way, they're receiving, and paying for, exactly what they want. Many businesses would like to gain access to our hosted Microsoft Excel application but don't necessarily want to pay for a full Microsoft Office Suite license."

The full package will still be offered to customers along with the individual products, which have been priced at the one-off purchase rate. These will be available with various Infinity Virtual Products including a number of QuickBook applications.

About Infinitely Virtual

Infinitely Virtual is a leading provider of high quality and affordable virtual server technology, capable of delivering services to any type of business, via terminal servers, SharePoint servers and SQL servers - all based on Virtual Dedicated Servers. The company was established as a subsidiary of Altay Corporation, and through this partnership, Infinitely Virtual provides customers with expert 24×7 technical support. With an innovative approach to virtualization - one that includes reliance on its IaaS and SaaS tools for its own operation - Infinitely Virtual provides aggressively priced options that competitors simply cannot meet.
Comment News
| | | | | | |
| --- | --- | --- | --- | --- | --- |
| Connect with | | or | | or | |

FindVPSHost.com is here to help you find a good VPS host matching your needs.