FindVPSHost.com
>
VPS Web Hosting News
Singaporean Web Host Signetique Offers VPS Discounts in September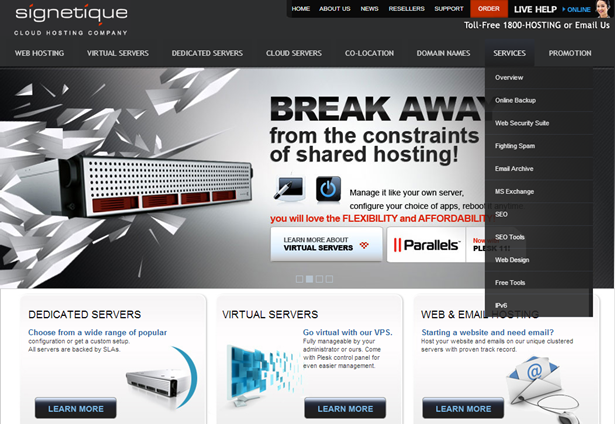 Singaporean web host Signetique is offering VPS discounts in September. The company, one of the city state's leading hosting providers, will offer 20% discounts on its VPS hosting options purchased in September, 2013. To benefit from Signetique's VPS options visit the company's website and use the following code when making a purchase: septembervps20.

Signetique is one Singapore's leading Virtual Private Hosting providers. Its services, which are hosted in Singapore, also include dedicated hosting and shared hosting. The company has facilities in Singapore, Malaysia, New Zealand, Taiwan, China and Japan. Its VPS hosting discounts apply to Linux and Hyper-V plans and each plan offers a free Parallels Plesk control panel that manages 10 domains. VPS options are initially priced a S$39.96 (US$31.14) per month (after discount).

Although a number of reports suggest that VPS is on the decline as a result of the rise of the cloud, Kenneth Tan, Signetique's COO, suggests differently. According to Mr. Tan, cheaper entry points mean VPS, "fills an essential niche in the entire hosting product spectrum. Being virtual machines, VPS are scalable and affordable and acts as a springboard for customers who eventually want to move to elastic cloud hosting."

Do you know of any other companies offering VPS discounts? Let us know the details. Add your comments below.




Comment News
| | | | | | |
| --- | --- | --- | --- | --- | --- |
| Connect with | | or | | or | |

FindVPSHost.com is here to help you find a good VPS host matching your needs.