FindVPSHost.com
>
VPS Web Hosting News
Web Host RepriseHosting.com Launches Affordable SSD VPS Hosting Plans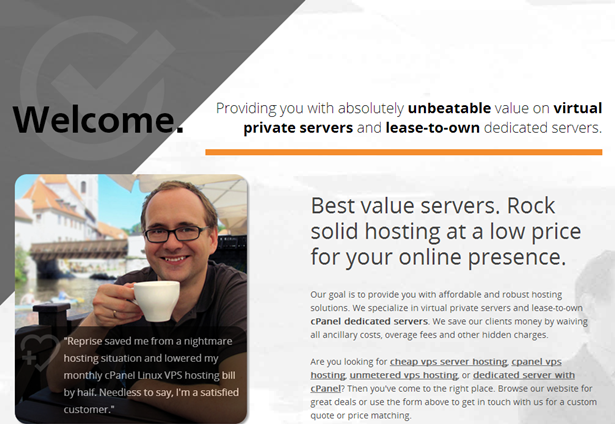 Las Vegas, Nevada-based web host RepriseHosting.com has launched a series of affordable SSD VPS hosting plans. The plans leverage fast and fault tolerant RAID1-configured servers with solid state drives for what the company calls an "ideal combination of speed and hardware".

Reprise Hosting specializes in cPanel VPS hosting and dedicated server hosting solutions. The company's VPSHostingDeal division specializes in low-cost, self-managed Linux VPS hosting and Windows VPS hosting solutions. With solid state drives, the company's SSD VPS hosting plans benefit from improved database queries, video conversions, and significantly faster page loading times.

The company is initially offering solid state drives though its OpenVZ VPS plans for a moderate additional fee of only $3.95 per month. New customers buying packages for the first time benefit from a 75% discount on their first bills making purchases through the company's website using the following promotional code: SSD75.

"The majority of our customer base subscribes to OpenVZ VPS hosting plans. We wanted to give the majority of our customers the opportunity to upgrade to solid state performance first," explained Reprise Hosting's spokesperson, Jeff Michaels. "A growing number of our customers have expressed an interest in solid state drives. Solid state drives are much faster than traditional hard drives because, among many factors, they have no moving parts."

Do you know of any other companies launching new offerings? Let us know the details. Add your comments below.

Comment News
| | | | | | |
| --- | --- | --- | --- | --- | --- |
| Connect with | | or | | or | |

FindVPSHost.com is here to help you find a good VPS host matching your needs.