FindVPSHost.com
>
VPS Web Hosting News
Web Hosting Company PaceWork Launches New PW10 Hosting Package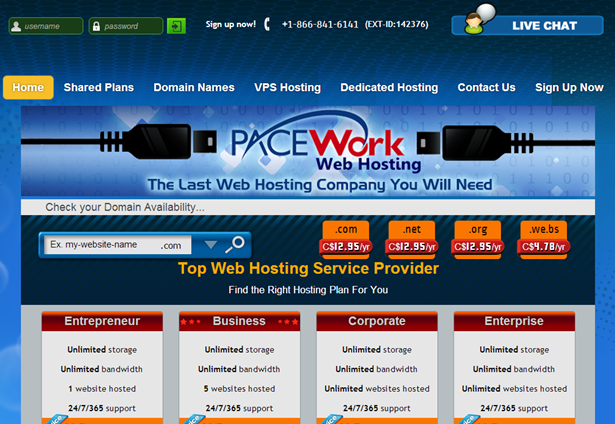 Vancouver-based web hosting company PaceWork has launched its new PW10 hosting package - an update of its VPS hosting services for businesses. The update accommodates the "unique needs of large online businesses" and offers a range of features that suit websites with large amounts of information and high traffic loads.

PaceWork offers Open VZ-based Virtual Private Server packages alongside shared hosting and dedicated hosting options. The company caters to a broad customer base in the United States, the United Kingdom, and Australia. Its offerings utilize the Hepsia Control Panel to offer customers full control of their websites and domain names. Packages also promise 99% network up time.

Available at C$185.95 (US$ 176.93) per month, PaceWork's PW10 plan premium server features and utilizes a Linux OS platform. The package offers 200 gigabytes of disk space. Offering 7.0 GHz CPU and 6 gigabyte RAM, the package provides servers that remain "fast and operational" even in periods of high traffic. 3.22 terabytes of bandwidth ensures pages load quickly and without delay even with large numbers of visitors. The package is supported by a system administrators who help customers address server-related issues.

Are you aware of any other great VPS offerings? Let us know the details. Add your comments below.




Comment News
| | | | | | |
| --- | --- | --- | --- | --- | --- |
| Connect with | | or | | or | |

FindVPSHost.com is here to help you find a good VPS host matching your needs.