What is VPS and Why is it Different?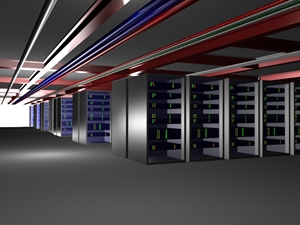 For those unsure of the acronym VPS; you can't insert a video into it, it's not a parcel delivery service and it certainly won't get you priority entry to the best parties. Fortunately, there are a significant number of useful things that it can achieve for you in the web hosting world.

Virtual Private Servers (VPS) apply the concept of virtualization by dividing operating systems into smaller divisions, with the latter becoming more personal to you.

To understand it fully, it helps to analyze the way its opposing forms of hosting work. Shared web hosting distributes its services over a server that is shared by a number of websites, these sites will have a range of sizes and space they require but ultimately it's like sharing a house with a number of other people using the same facilities, it gets rather crowded.

Alternatively, VPS is more like living in your own hotel room. You are still using a facility with other consumers, but the rooms have been divided up enabling you to have your own personal space. With this room you can personalize it to accommodate your wants, needs and requirements.

With shared hosting you leave yourself open to enduring noisy neighbors, whose actions and abuses could affect you and your server. With VPS you're double locking the doors and putting up sound-proof walls, shutting others out despite sharing lodgings with them. They are there, but out of sight and out mind.

Now consider the third form of web hosting, dedicated server. Here we are looking at a cottage solely owned in the middle of the countryside, with no neighbors for as far as the eye can see. This server is owned exclusively by the individual who uses the server without sharing it with anyone else. Due to the independence, the flexibility levels are high with organizations or individuals having complete control over the system's hardware, operating systems and other appliances.

Compared to its adversaries, VPS sits somewhere in the middle. You have the illusion of your own server, but essentially the shared server has just been segmented into divisions for separate users. It appears just like a dedicated server, but differs by sharing the same hardware.

Because you are still ultimately sharing the server, you are getting all the benefits of having a private server without the added cost that comes with a dedicated server. It is ideal for those looking for the best of both worlds, with the stability of a dedicated server and a price more common of a shared server.

Each one will likely possess its very own disk space, CPU, bandwidth, unique file system and memory allocations. Along with this you can expect to be able to run your very own operating system enabling you to add any kind of software you deem necessary.

VPS is an alternative, hybrid form of web hosting which can appeal to those not quite ready to make the transition to a dedicated server. It bridges the gap between the challengers, offering a cost-efficient and performance-enhancing server to run your website on.

---
About Author
Jonathan is a senior writer covering web hosting and tech news on FindVPSHost.com. Jonathan graduated from the University of Brighton with a BA (Hons) in Journalism and has been working for various websites, magazines and newspapers.
Comment Article
| | | | | | |
| --- | --- | --- | --- | --- | --- |
| Connect with | | or | | or | |