Outgrowing Your VPS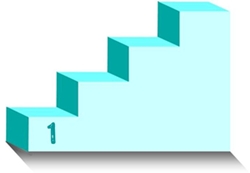 A growing company will be familiar with the problematic decision of whether to upgrade their server or not. This conundrum will likely have started from the establishment of an organization's website, where the initial step for most small business was to utilize a simple shared server.

Following this, and presuming growth has occurred within the company, the next step leads to a Virtual Private Server (VPS). This is for companies who have outgrown their shared servers, and require something more advanced.

The final decision though comes through demand for a hosting solution to meet further requirements, which is where the decision needs to be made on whether to upgrade from VPS to a dedicated server or not?

Each of these three solutions requires analysis of a business's needs and requirements. As you climb the server pyramid, the performance increases as does the price, meaning you need to fully evaluate your situation before upgrading, or face paying for services you don't need.

Businesses initially tend to embark on their journey through a shared hosting server. This is a basic solution, offering the necessities you need to get started at a price befitting a small company. While the cost is attractive, eventually some of the services may not be.

Shared hosting's advantages can subsequently become its downfall. Through having a number of users using a single server, the price is lower due to the division of buyers. Unfortunately, while you may financially benefit, your website can suffer. Because the server is shared, you are unable to customize it; you may also suffer from increased traffic on other sites and are vulnerable to other websites affecting the performance of yours.

This is when you know a step up to VPS is needed. This solution is a virtual machine running on a segmented portion of a server, enabling the user to customize it how they deem necessary and have access as an administrator.

Through dividing up the server into personal partitions, each user essentially has their own server, despite the entire server still being used by a number of customers. It has the cost efficiency of shared hosting with the privacy of a dedicated server, becoming an attractive hybrid-style option for businesses.

Because of this draw, it then becomes hard for organizations to move on to a dedicated server, despite the need being there. Ultimately, cost is the put-off with this solution, only further highlighting the prospect of VPS.

VPS is that comfortable and reliable middle-ground that provides an ideal service, but as websites grow, so do requirements. Essentially VPS still operates as a shared server, even though you don't come into contact with the other users. It's a bit like having neighbors in an apartment block that you never see, they are still there and still using the same service as you, even if you don't come into contact with them.

Outgrowing your VPS means you'll have to upgrade to a dedicated server, here you can benefit from full access to hardware and your own server. Along with this it's more reliable, flexible and secure. You can also experience increase disk space, bandwidth and install any software you wish.

When you've taken all you can from VPS, you'll need to face up to the reality of upgrading to a dedicated server. While the cost will increase, so will your performance in every part of your website through this migration that will be hugely beneficial to your business's site.
---
About Author
Jonathan is a senior writer covering web hosting and tech news on FindVPSHost.com. Jonathan graduated from the University of Brighton with a BA (Hons) in Journalism and has been working for various websites, magazines and newspapers.
Comment Article
| | | | | | |
| --- | --- | --- | --- | --- | --- |
| Connect with | | or | | or | |