Save Costs and Resources With a Virtual Private Server

October 12, 2012
by Priya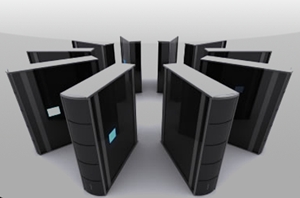 Air-tight security with efficient systems management are always top priorities in any IT infrastructure. That's why a virtual private server, or VPS, has become one of the more preferred and cost effective methods to providing both.

VPS uses less resources in that a single machine can run multiple operating systems rather than the traditional, yet wasteful, one server-one system configuration. In a virtual server configuration, several hosted areas are distinctly separated from others and behave as if they were on dedicated single servers.

There are many advantages to running a virtual private server system.
• Cost savings with utilization of substantially less hardware. Rather than several machines in a large data center, only one server is needed to house multiple systems which cuts down on power and maintenance costs.
• Dedicated and flexible resources. Realize increased efficiency of CPU usage, RAM, storage, and bandwidth.
• Ease of resource customization. Since several virtual systems run on one machine, systems administrators can easily configure specific operating systems to match unique user requirements.
• Enhanced Information security. It is much easier to secure one server running several systems than attending to security on multiple servers. Customers realize increased up times as a result. Additionally, it is easier to plan and execute any disaster recovery situations.
• Secure remote access. With the necessary credentials and software client, authorized personnel can access the network remotely on the road through an encrypted connection.

With VPS, IT administrators can benefit greatly and save substantial costs by focusing on just one server rather than the resource-hogging one server-one system configuration.


---
About Author
Priya is an expert writer in Cloud Server Hosting, Colocation, cloud server, and vps. Read her blog at Priya Blogz

Latest Comments
Greg Merecka (January 07, 2015)
Save Costs and Resources With a Virtual Private Server Air-tight security with efficient systems management are always top priorities in any IT infrastructure. That's why a virtual private server, or VPS, has become one of the more preferred and cost effective methods to providing both. VPS uses less resources in that a single machine can run multiple operating systems rather than the traditional, yet wasteful, one server-one system configuration. In a virtual server configuration, several hosted areas are distinctly separated from others and behave as if they were on dedicated single servers. There are many advantages to running a virtual private server system. • Cost savings with utilization of substantially less hardware. Rather than several machines in a large data center, only one server is needed to house multiple systems which cuts down on power and maintenance costs. • Dedicated and flexible resources. Realize increased efficiency of CPU usage, RAM, storage, and band
Comment Article
| | | | | | |
| --- | --- | --- | --- | --- | --- |
| Connect with | | or | | or | |