Securing Your VPS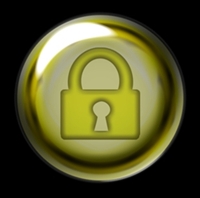 A major concern when purchasing a form of web hosting is security as you'll want your data to be in reliable hands and ensure its privacy. While this is predominantly down to the host; part of the responsibility still stands with the user.

A VPS is responsible for storing data and securing it, though there are measures to take to further ensure the safety of your data which is still vulnerable from the risks associated with stored data.

Your VPS host will most likely do all they can to keep your sensitive data and information secure, but as the user you can double lock the door protecting your data through a number of simple techniques.

Upon customizing the security of your VPS, you'll be required to set a password and a system administrator to access parts of your VPS. Firstly it should be obvious not to make the password too simple as this is a common way of data hacking. When a user sets their password as "ilovedogs" and is an avid canine fan, it's essentially leaving the door wide open to hackers.

This password should be easy enough to remember though, and it should go without saying that it shouldn't be written on a sticky note attached to your computer screen. Likewise, don't keep it in your wallet, phone or anywhere else that is vulnerable. While "hlkwahs2hr241" is an incredibly secure password, it's unlikely you'll remember it without reading it, so make it difficult, but memorable.

Along with ensuring your password is complicated enough for others not to guess, multiple passwords for different applications are also recommended. For particularly sensitive parts of your VPS, such as testing environments, try to differ your password from others to ensure great security.

Once these passwords have been set, it is advisable to distribute them carefully and monitor who is aware of them. Informing a thousand people makes it difficult to investigate a breach, should something go wrong, however if only five people know, it will be easier to discover the problem.

A more common issue within VPS is a lack of software updates. Your host may be providing you with upgrades that are not being sufficiently utilized by your VPS. These updates are not just annoying warnings on your system, they are most likely ways to fix potential gaps in the security system, so make sure you employ them to your VPS instantly.

Firewalls are also a great way of protecting your VPS, as it can help monitor downloads. They can investigate websites far better than any human eye can, making them an invaluable resource when ensuring security on your VPS.

To fully benefit from the firewalls, you should also ensure they are constantly updated, to protect against any new threats that occur. These updated firewalls are a great way of stopping you from downloading corrupted materials that can jeopardize the security of your information.

While you should be able to rely on your VPS provider, it never hurts to double lock the door to ensure nobody gets in. These practices are useful in every aspect of computing, but in an environment where data is being stored it is even more essential to do everything you can to help secure and protect sensitive data from the eyes of others.
---
About Author
Jonathan is a senior writer covering web hosting and tech news on FindVPSHost.com. Jonathan graduated from the University of Brighton with a BA (Hons) in Journalism and has been working for various websites, magazines and newspapers.
Comment Article
| | | | | | |
| --- | --- | --- | --- | --- | --- |
| Connect with | | or | | or | |