Utilizing Administration Tools To Enrich Your Managed VPS Hosting Plan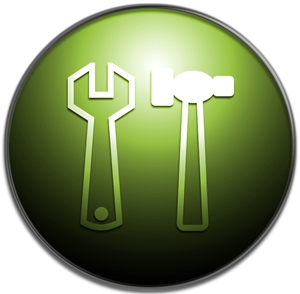 Time efficiency is a key factor when deciding which web hosting server to opt for, with saving time ultimately saving money. For a business looking to get a new site up and running, the last thing you want to be spending time and resources on is configuring and managing your server.

Fortunately there are a number of administration tools available in order to run your Managed VPS hosting plan smoothly, quickly and reliably.

Virtual Private Server (VPS) is a web hosting solution that has enables your site to run from a personal server rather than sharing one with others, with the latter being the hindrance of shared web hosting.

Along with this the complex tasks that entail with shared web hosting are not present with managed VPS. The responsibility for managing your VPS plan lies with your provider, meaning through choosing a quality provider, several time consuming duties can be avoided.

With your main focus concentrating on handling your everyday business tasks and the content of your website, practicalities of web hosting solutions should be taking a back seat.

A managed VPS plan utilizes one dedicated server which has been divided up into segments which are therefore known as virtual private servers. Each one of these possesses its own hardware resources which have been previously allocated, such as disk space, RAM and CPU.

With your personal server you can benefit from launching new servers and modifying the settings of existing ones. However, how far you can go with installing new servers and modification will depend on your access to a VPS management tool.

The managed VPS hosting you select will require an operating system to suit your needs. You choice will depend largely on what kind of software you wish to run on your server. The following options are examples of the available packages depending on software:

Windows managed VPS: This should be selected if you are using Microsoft tools such as, MS SQL, Access or ASP.NET.

Linux VPS: This plan is more for consumers using open source software.

Along with the operating systems, control panels should also be considered. A VPS web hosting control panel helps you launch your web presence along with mailboxes and domain names. Through using this you can upload and download files, customize mailboxes and work on domain names. Selecting the appropriate control panel for your business will go a long way in helping you configure your web presence.

Operating your VPS hosting service through the use of tools can make using it extremely easy. Certain tools you can use will impact your ability to alter settings and mean far less hassle when configuring.

With the VPS management tools in place, a reliable operating system acting as a platform for your server, and a control panel enabling you to operate your files and mail boxes, the levels of control you have over your VPS hosting plan will be significant.

The best results are received when combining your own personal preferences with expert managed services. With the managed VPS you can achieve this successful mix. While you run your business, experienced IT network specialists can take care of the network and hardware.

Customizing all these parts of your VPS through selecting a managed web hosting plan, you can ensure a quality performance. Most importantly though, through optimizing managed web hosting, you can enjoy all the luxuries of a customization on your personal server, while all the time-consuming practicalities are safely in expert hands.
---
About Author
Jonathan is a senior writer covering web hosting and tech news on FindVPSHost.com. Jonathan graduated from the University of Brighton with a BA (Hons) in Journalism and has been working for various websites, magazines and newspapers.
Comment Article
| | | | | | |
| --- | --- | --- | --- | --- | --- |
| Connect with | | or | | or | |